Total 2 Companies in the
Mosquito Net

Anping County Dechengli Hardware Products Co., Ltd. [Country/Region:China] [Mar 24, 2014]
Anping County Dechengli Hardware Products Co., Ltd. Has its own factories and technology, with professional production equipment, good organization and management capacity and a reasonable production process and strict quality control procedures, to provide the necessary conditions for customers' ...

Ningbo Everstar Industry Co., Limited [Country/Region:China] [Jan 26, 2014]
Focus on building material Everstar Co., Ltd is among the largest manufacturers and suppliers in China. Our product ranged shower enclosure and tray, acrylic bathtub, bathroom cabinet, ceramic washbasin, shower head and hose, fiberglass mesh fabric, roofing membrane, manhole cover and frame, ...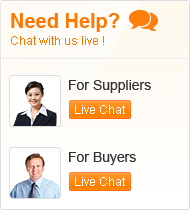 Recent Visit History
No Recent Visit History.