Total 2 Companies in the
Mosquito Net

Ningbo Everstar Industry Co., Limited [Country/Region:China] [Jan 26, 2014]
Focus on building material Everstar Co., Ltd is among the largest manufacturers and suppliers in China. Our product ranged shower enclosure and tray, acrylic bathtub, bathroom cabinet, ceramic washbasin, shower head and hose, fiberglass mesh fabric, roofing membrane, manhole cover and frame, ...
Rocketbiz Trade & Invest [Country/Region:Cameroon] [Nov 08, 2012]
Rocketbiz Trade & Invest was established a few years ago. We are legally registered trading company who specializes in the importation of almost all textile related goods such as t-shirts, mosquito nets, bed sheets, towels etc. We also help in promoting and finding customers on redundant goods.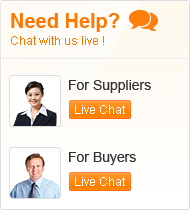 Recent Visit History
No Recent Visit History.