Who is SGS?
SGS Group
SGS is the world's leading inspection, verification, testing and certification company. SGS is recognised as the global benchmark for quality and integrity. With more than 55,000 employees, SGS operates a network of over 1,000 offices and laboratories around the world.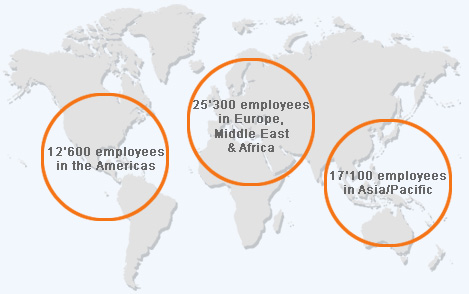 SGS in China
Founded in 1991, SGS-CSTC Standards Technical Services Co., Ltd is a joint venture between SGS Group and China Standard Technology Development Corp., under the State Administration of Quality Technical Supervision. SGS-CSTC has over 40 branches and dozens of laboratories with more than 6,500 professional employees around the country. We serve local and overseas clients, governments and institutions with one-stop inspection, verification, testing and certification services from various industries, such as agricultural, mineral, petrochemical, industrial, consumer products, environmental, automotive, life science, energy saving, etc.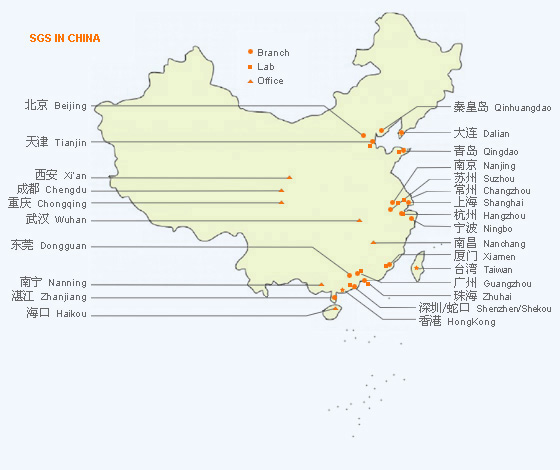 SGS's Values
SGS offers one-stop total quality services and high-level expertise with its impartiality, independent, professional, and global service network.

SGS is recognized as the global benchmark in quality and integrity.
SGS aims to be the most competitive and the most productive service organization in the world.
SGS Service Offering
SGS inspects and verifies the quantity, weight and quality of traded goods.
SGS tests product quality and performance against various health, safety and regulatory standards.
SGS certifies that products, systems or services meet the requirements of standards set by governments, standardization bodies or by SGS customers.
For more information, please refer to: www.cn.sgs.com
SGS Innovation Service
SGS provides product quality analysis, corrective action and preventative action for Chinese local suppliers
SGS provides integrative productivity improvement schemes for Chinese local suppliers, helping to maximum profit and minimize cost.
SGS provides supplier quality management service to global buyer to control the risk in supplier chain.
For more information, please refer to: www.qip.cn.sgs.com